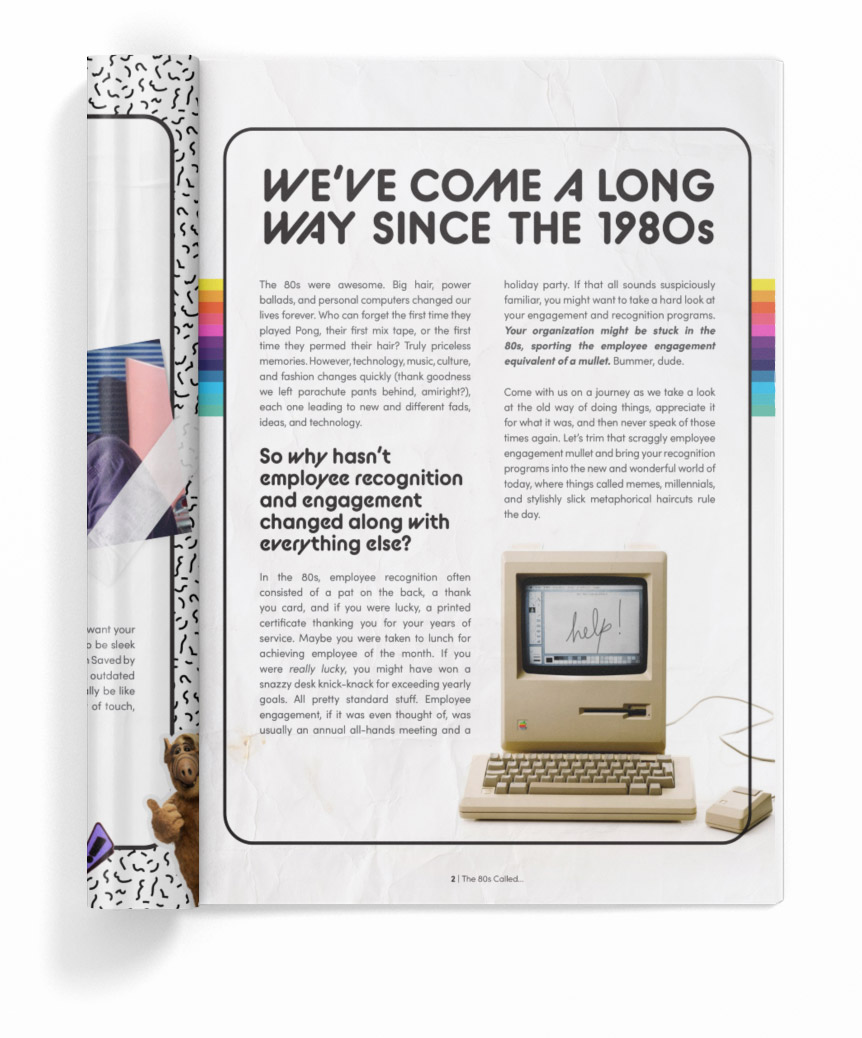 Long Live the 80s...Psych!
The 80s were awesome. Big hair, power ballads, and personal computers changed our lives forever. However, technology, music, culture, and fashion changes quickly (thank goodness we left parachute pants behind, amiright?). Has your organization's recognition program changed with the times? Are you sporting the employee equivalent of a fat 80s mullet?
Take your Recognition Program from Huge Bummer to Totally Rad
Come with us on a journey as we take a look at the old way of recognizing employees, appreciate it for what it was, and then never speak of those times again. We will wax nostalgic over 80s heartthrobs and we'll explain how they relate to your current recognition programs. You'll learn about "Redemption Inflation" and how to avoid it for the sake of your employees. We'll dive into the Power of Choice and what that says about the value you're providing your workforce.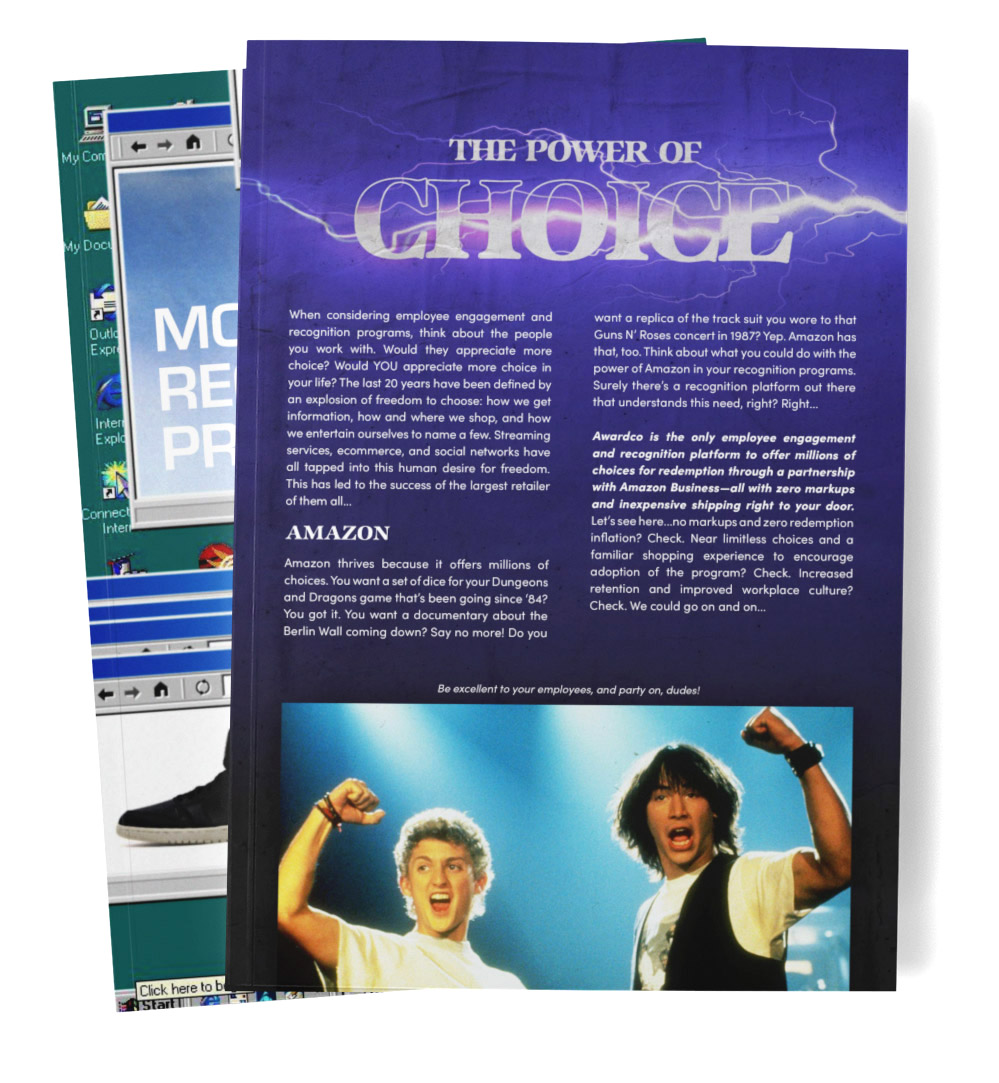 Awardco Offers
Millions of Options, Zero Markups & Free Shipping
(As always.)