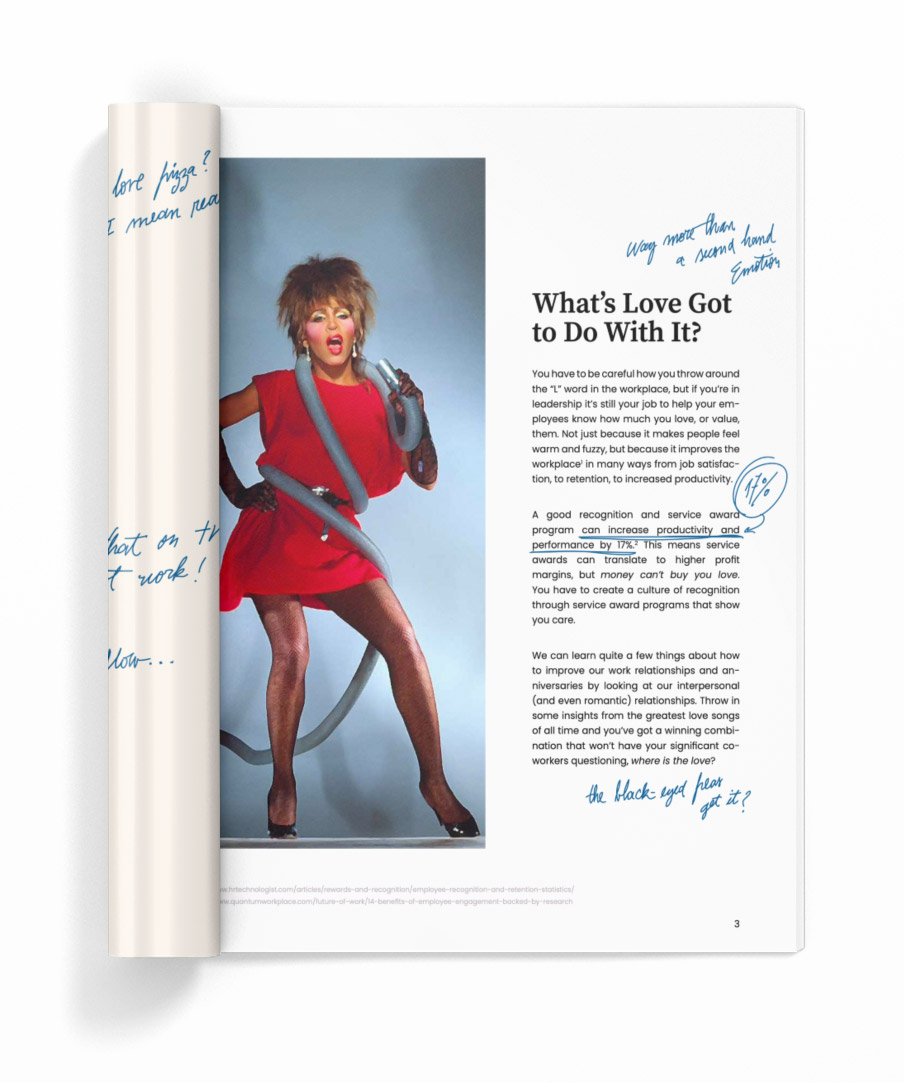 Do Your People "Love-Love" Their Jobs?
When you're in a healthy relationship you work hard to keep it that way. That's why it makes sense that a good recognition and service award program can increase productivity and performance by 17%. So, what's love got to do with it? Download the ebook to find out and start making connections between our work relationships and personal relationships.
Try a Little Tenderness... and a Killer Playlist
Service awards are most effective as simply one part of a balanced recognition strategy. In this ebook, you'll learn why recognition is one of the top three most effective, non-financial, methods for retention. Plus, if you listen to the playlist we've created while you read, you may just pickup some insights from the greatest love songs of all time that won't have your significant co-workers questioning, where is the love?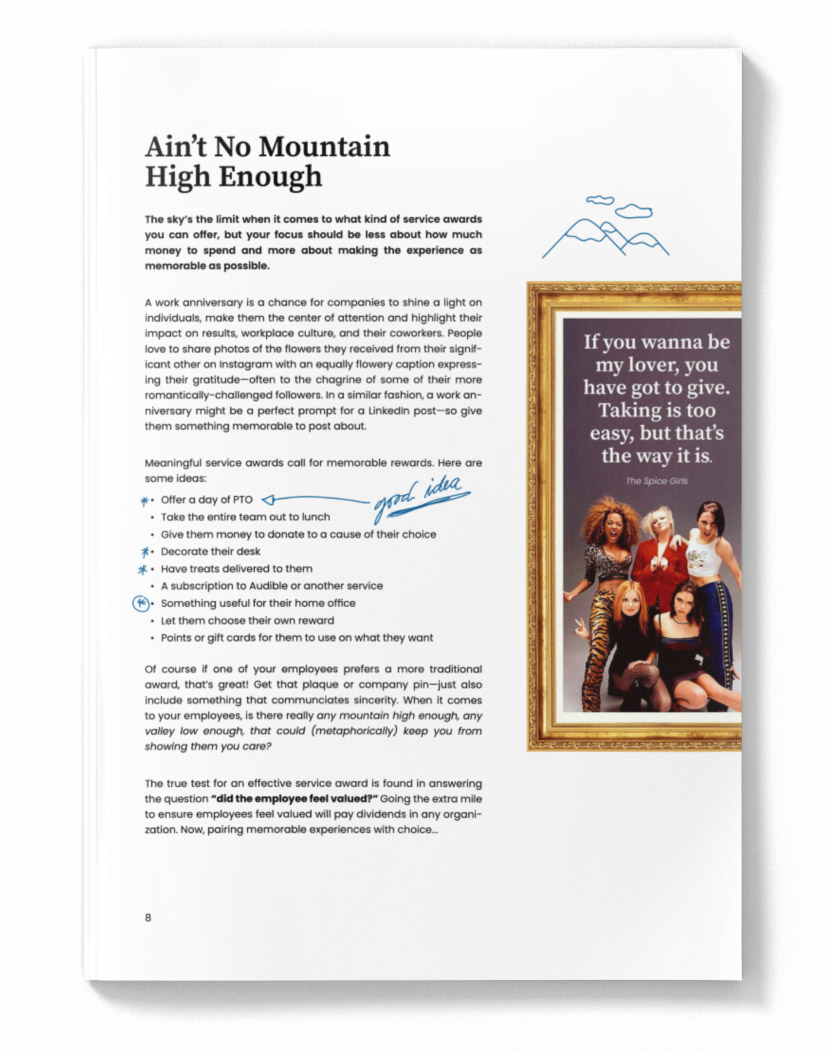 Awardco Offers ENGAGING SERVICE AWARDS WITH
Millions of Options, Zero Markups & Free Shipping